Bring your passion and develop your potential

Unleash your potential with DEIF by bringing your passion and can-do attitude. Our learning environment, cross-functional collaboration, and transparent career tracks provide excellent conditions for your growth and development, regardless of your experience and whether you work in MS office or C++.
In DEIF, your talent develops through:
Challenging tasks that match your competencies
Knowledge sharing with competent colleagues
Regular 1:1 meetings and yearly development dialogues with your manager
Workshops and hackathons, where you'll work with creative ideas
Courses, trainings, and mentor programs
… and much, much more. 
Mentoring program

In 2022, we launched a new mentoring program in DEIF, Denmark. The program provides a unique opportunity for mentees to explore career paths within DEIF, with the guidance of experienced mentors. Through the program, the mentees explore diverse career opportunities and ways of working, beyond their current functions. This will expand their skill sets and clarify what their next career move in DEIF could be – and what it takes to get there. The program not only benefits mentees but also enhances the mentors' coaching and leadership skills.

The mentoring program will be rolled out globally in 2023.
Young Advisory Board (YAB)

If you are under the age of 35, you can voluntarily join DEIF's Young Advisory Board (YAB). The board was established in 2022 to bring young perspectives and recommendations on different topics and initiatives.
As a board member, you build relationships with colleagues from different departments, contribute to meaningful project, and gain valuable experience.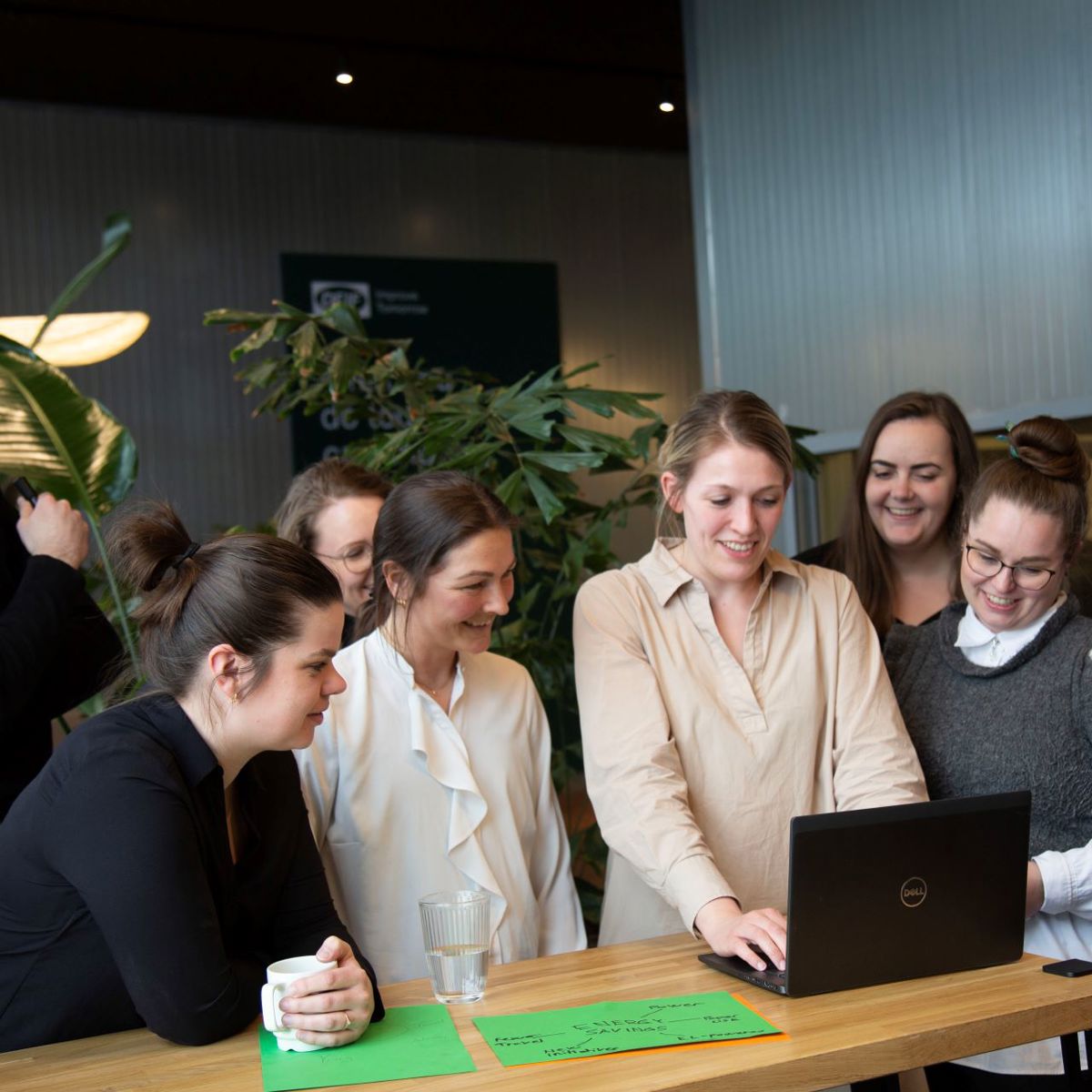 Workshops & hackathons

We regularly host workshops and hackathons for our employees, where they can work on different topics with colleagues from different departments. These events encourage creative thinking and problem-solving, promote innovation and foster cross-functional collaboration.
One such event we recently organised was the Action Lab, which brought together over 50 employees from four different geographical regions. The aim was to generate ideas on increasing sustainability awareness in our customer touchpoints.

Watch a small video about the event.
Transparent career tracks

We have created transparent career tracks to foster a culture of continuous learning and provide our employees with good opportunities for professional development. This framework gives our employees an excellent overview of the different career opportunities in DEIF and, not least, an understanding of what competencies and qualifications different roles in DEIF require. In this way, we support our employees' development and ensure that we have the right people in the right job with the right competencies.
Watch our Senior Vice President of Human Resources, Communication & Sustainability, Marjanne Grønhøj, explain the career tracks and opportunities.
Leadership development
Our high ambitions call for strong leadership. We need great managers who provide clear directions and inspire, motivate, and empower others. To ensure effective leadership in DEIF, we offer leadership programs and courses to new managers to equip them with the needed skills to overcome challenges and manage teams effectively.
In addition to these programs, we foster a culture of continuous learning through our cross-organisational manager networks. These networks serve as platforms for knowledge sharing, enabling managers to exchange insights, experiences, and best practices.