A strong culture

At DEIF, we are proud of having a strong culture shaped by commitment, team spirit, and a strong winning mentality. We call it: Winning Together!
Much has changed since the early foundation of DEIF in 1933. However, our heritage as a family-owned company has preserved our strong and loyal culture that define us today and formed our high ambitious of creating positive change – for people and planet.

We are more than 500 dedicated people, who work together to solve challenges, drive innovation, and discover new and smarter ways of getting things done. We value and respect each other and strive to foster a safe and inclusive environment where everyone feels welcome and respected, regardless of who they are or where they come from. We believe that our differences make us stronger and that new perspectives create smarter solutions that contribute to Improve Tomorrow!
Our shared values
In DEIF, we have strong values – values that all employees have contributed to defining.

We carried out a global value process in 2008-2009 to rephrase our values. The intention was not to invent new values but to assist each other in identifying and expressing them. Consequently, all employees were invited to contribute with their descriptions of the daily life at DEIF through good examples and stories, expressing our values.

That is how we made a model consisting of three themes, which form the basis for how we cooperate and act in DEIF to reach our ambitions and strategic goals: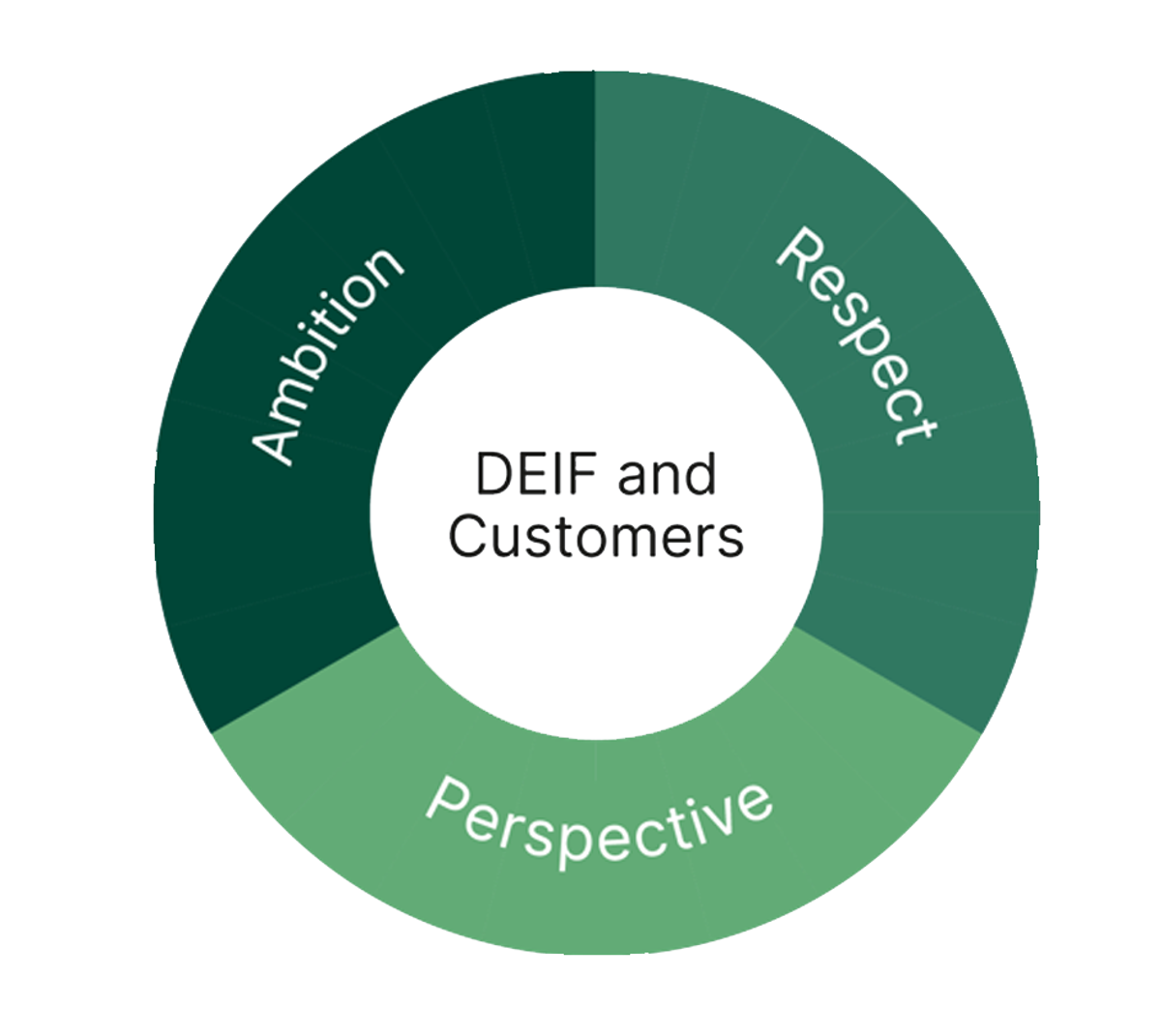 Ambition
Do it better than yesterday
Do it better than our rivals
Do it better than our customers expect us to
Show initiative and face challenges
Respect
Respect the whole person
Respect cultural differences
Respect agreements
Respect individual contributions
Perspective
Show a holistic understanding
Be open to possibilities
Seek insight into customers' and users' situation
Focus on knowledge sharing